The Members of  Kurdish Red Crescent daily from 8 am to 4 pm provide health services to the displaced people of the Arishah camp  that located  at south of Al-Hasakah, Arisha  includes more than 42,000 displaced people, they are  mostly from Deir Al-Zour.
There are 3 clinics interested in diseases (internal – women – children), which receive about 500 cases every day.
The members of  Kurdish Red Crescent are also present in two reception points (Abu Khashab-Malha)  all necessary health services, in addition to an ambulant  clinic that cares for obstetrics and gynecology.
Members of Kurdish Red Crescent  in  Arisha camp appeal humanitarian and international organizations to provide the necessary assistance and the medical supplies .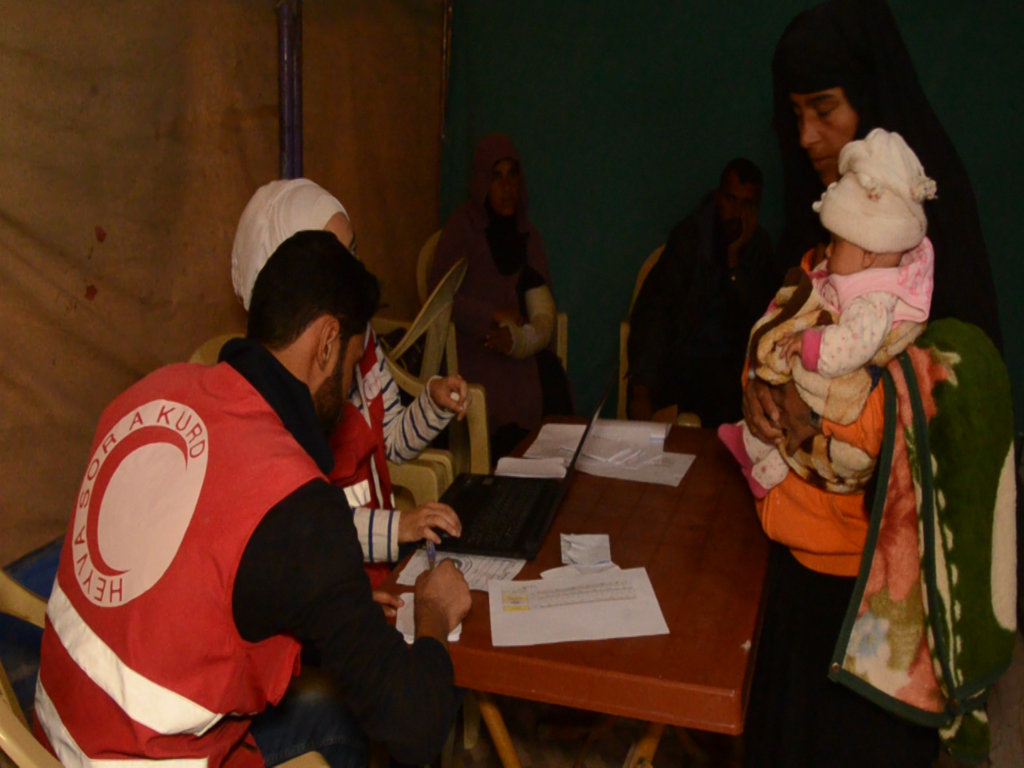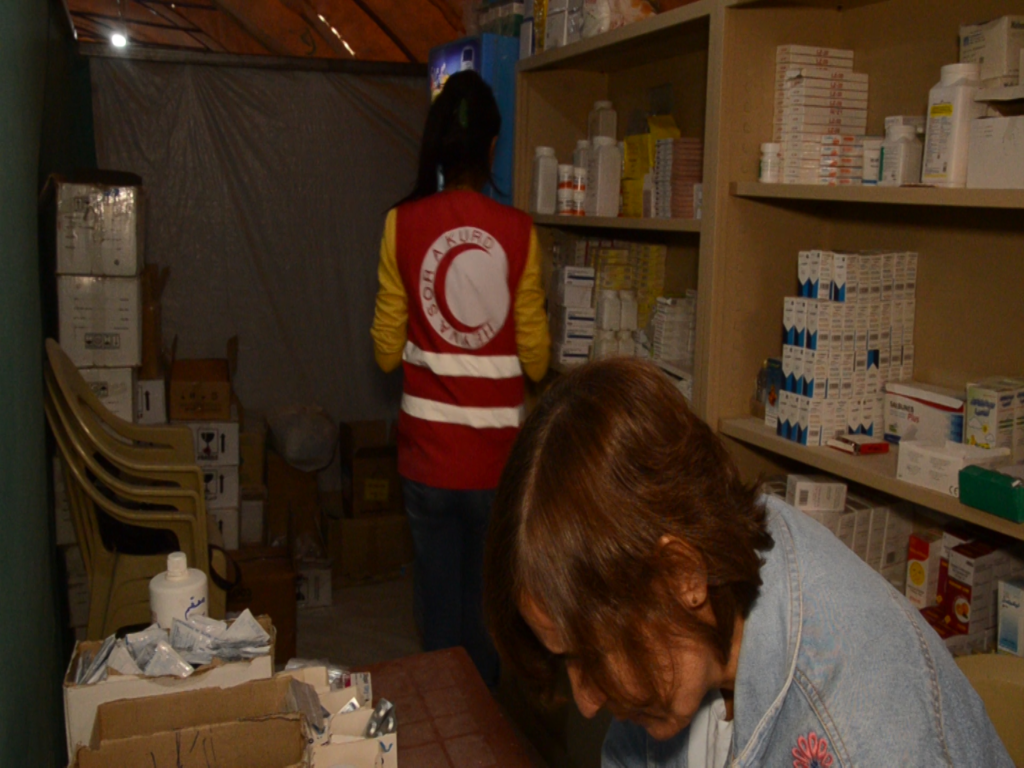 https://hskurd.org/wp-content/uploads/2017/10/Sequence-01.00_00_14_03.Still016-1.bmp
1080
1440
heyvasorakurd
https://hskurd.org/wp-content/uploads/2020/10/HEYVA-SOR-1-300x150.png
heyvasorakurd
2017-10-30 10:59:55
2017-10-30 10:59:55
Kurdish Red Crescent provides services to more than 42,000 displaced people at Arishah camp